Turnkey
end-to-end
solutions
Avida's end-to-end solutions are based on
a clear understanding of your retail challenges

.

This means working with you to identify business, brand, and customer needs. From these insights, we plan, design, deploy, and manage impactful and engaging human-centred retail experiences.
Canada & US-wide store network deployment
It is essential to understand the challenges of legacy systems and real estate infrastructure in order to design and deploy in-store retail experiences that are flexible, scalable, contextual, accessible, and operationally feasible for your store network.
Avida builds these considerations into our planning and implementation processes.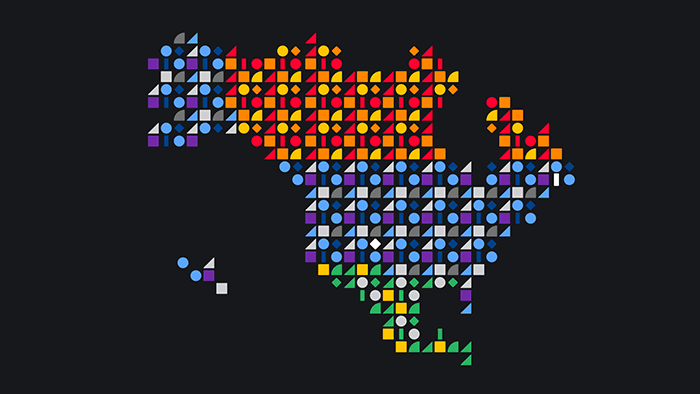 Retail Experience Programs
Have you ever wondered how your store experience might better serve the needs of your customers, or, how technology might be better deployed to help your front-end team deliver exceptional customer experiences?
Avida creates Retail Experience Programs that help evolve and elevate your in-store experience. We work with you to define vision, concept, story, themes, experiential priorities, and objectives that translate into touchpoints within the retail environment. This ensures we design for a digitally-integrated in-store experience that aligns with retailer and customer needs.
Unforgettable retail experiences start with thinking human first.
Multi-sensory experiences
Within a fraction of a second our senses combine sight, sound, scent, taste, and touch into a meaningful whole that we experience as emotional connections and reactions. These experiences can impact our behavior; influencing perception, attention, understanding, memory, and decision-making.
We use the five senses as an experiential framework to expand opportunities for engagement.
Digital interactive experiences
Depending on your retail category and customer needs, an interactive digital experience can play a valuable role in enhancing how you deliver your brand story, and engage customers who want a deeper level of connection with your products and services
Digital signage
A foundational element of engaging in-store experiences; digital signage can be used to inform, entertain, communicate promotions, or create mood and atmosphere.
Whether your in-store experience requires digital menu boards, digital advertising, video walls, or touch/gesture-based screens, we ensure your branded content is delivered in a natural and intuitive way.
Discover how you can elevate your
in-store retail experiences.